In exactly ONE WEEK, we will all be gathering for a much needed snowy celebration. Let's face it, this winter has been absolutely terrible so far, with summer-like temperatures and very little snow. With this in mind, our Alliance partners at weSKI Muntele Mic decided to take a risk and determined that no matter what, even without any new snow, they would hold an event in February to celebrate their 4 year anniversary and invited RTR to host a rail jam contest, even if it would mean gathering what little leftover snow was hidden in the shadowy corners of the mountain to put under a single flat bar. Well, mother nature heard our prayers, saw our determination and… it's been absolutely dumping snow at Muntele Mic for the last week!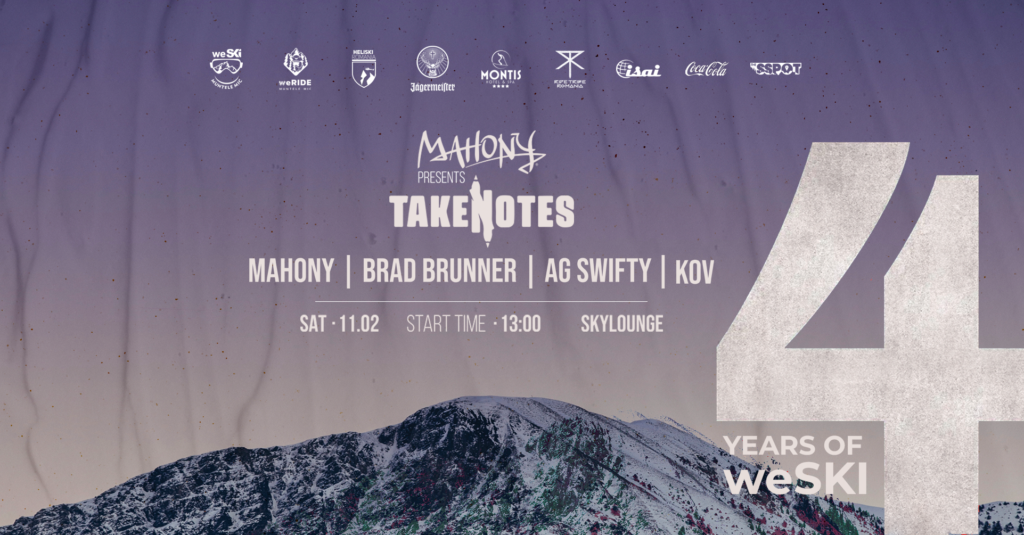 Even though the event will be the entire weekend of the 11th and 12th of February, Saturday is the actual 4 year anniversary of weSKI and will be celebrated with a fantastic lineup of DJs… Mahony presents Takenotes will start the party at SkyLounge at 13.00. The event is open to riders and non-riders alike, and non-riders should contact Aurel for a snowmobile ride to the party at (0723)355 248. Saturday will be one hell of a party.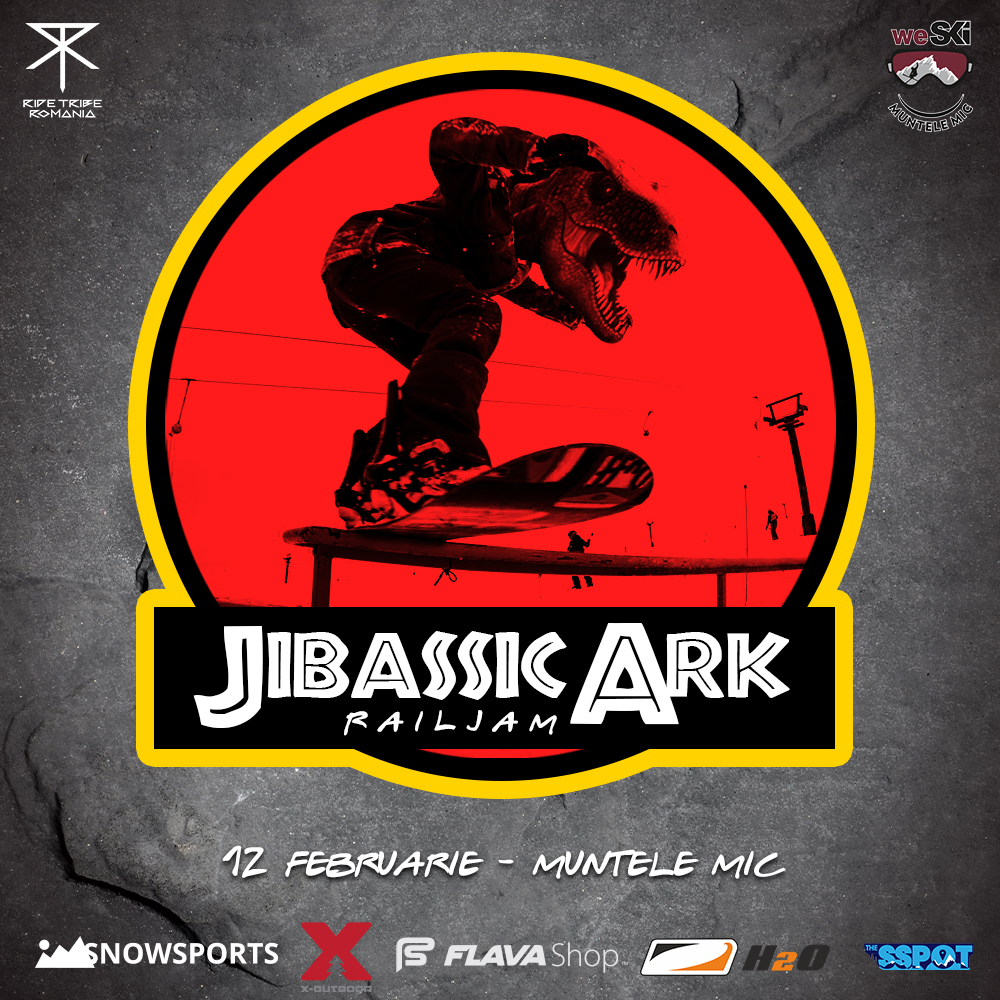 Sunday the celebration continues with Ride Tribe Romania's JIBASSIC ARK Rail Jam. The contest will have a hangman format which will be familiar to riders who have taken part in Adrenalin Mountain Park contests in the past. If this is your first time with the hangman format, please check out the contest page linked above which outlines all the details and also hosts the registration form for the event. The snowpark features will all be created for your riding pleasure by expert shapers from our RTR Alliance partners at The SSPOT. We are really looking forward to holding this event with our partners at weSKI, and the sponsors visible on the posters above.
Support for the entire weekend will be provided by Red Bull, Jagermeister, Bacardi, and of course, the birds from Heliski Romania will be flying daily to take those who are in search of endless powder fields to their own personal nirvana, and fulfilling the wishes of those who would rather view the gorgeous mountain vistas from a birds-eye view within the warm cabin of the helicopter.